Before the GOCC came to be a mad idea of running a convoy of Land Rovers from Lands End to John O'Groats for charity. Initially I thought this would be a great event to attend and offered to assist with access at Lands End as I use to work there and know the photographer who owns the rights to the signpost. This soon escalated and the initial party disappeared and I was lumbered with the responsibility of organising and running the entire event.
This was a huge undertaking and one I could not have completed without the assistance of a close friend, who at the time was not even a Land Rover owner. Between us we managed to arrange camping locations across the country and for generically named plastic toilet facilities  to be delivered to each in time for the event.
A route was planned and details posted on a Facebook page to keep all informed as some wanted to join part way along the route.
270 tickets were sold and we believe that just over 200 vehicles actually took part, although not all did the full route.
Camping was organised for the night before the event on a farm just 3 miles from Lands End on the A30 so this made for easy access in the morning of departure.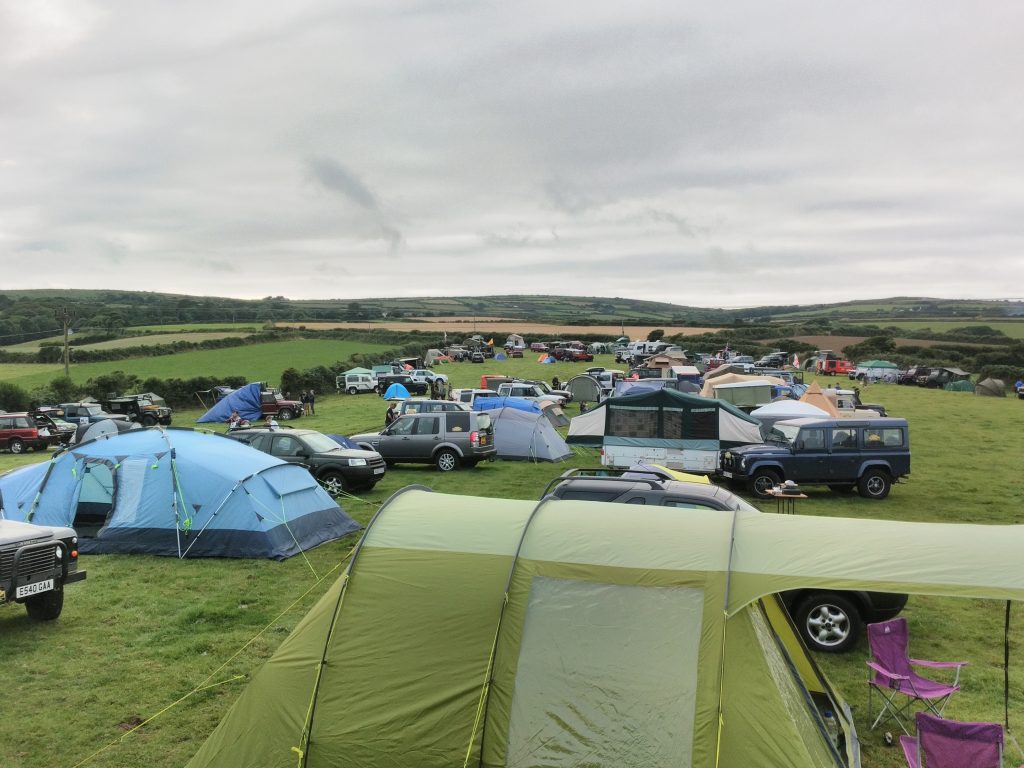 As is often the case in Cornwall in the summer the start of the event was shrouded in a heavy damp fog which made packing tents interesting and made photos at the signpost difficult.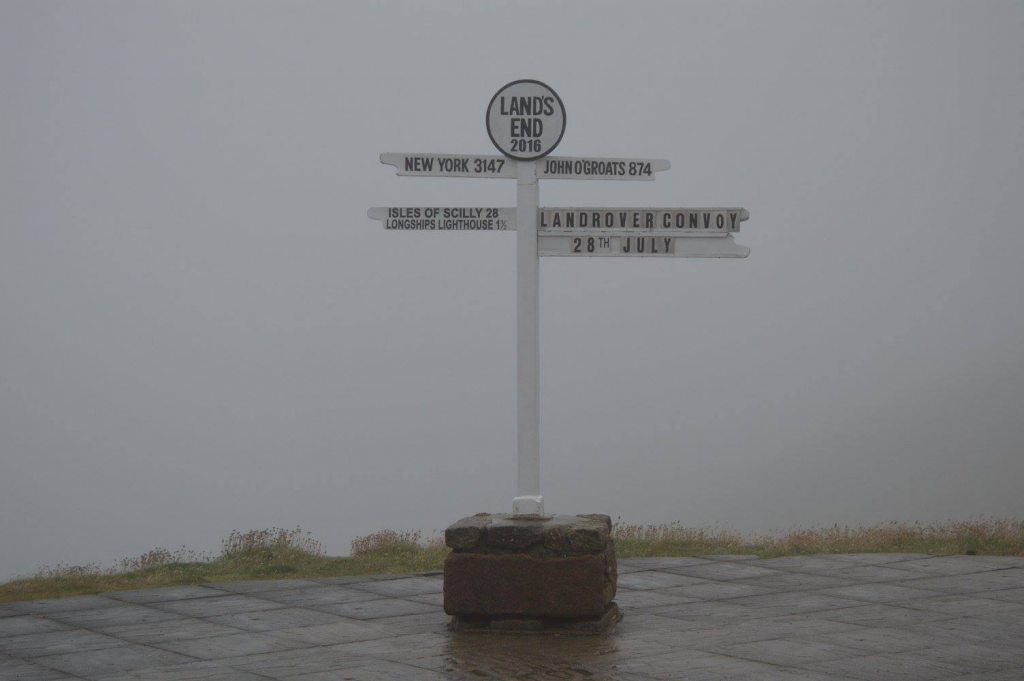 The first day was a short stint up the A30 and M5 towards Yate where we had secured the Road to Nowhere as our site for the nights camping. It's a disused bypass that was never fully connected to the road network and remains closed to vehicles to this day.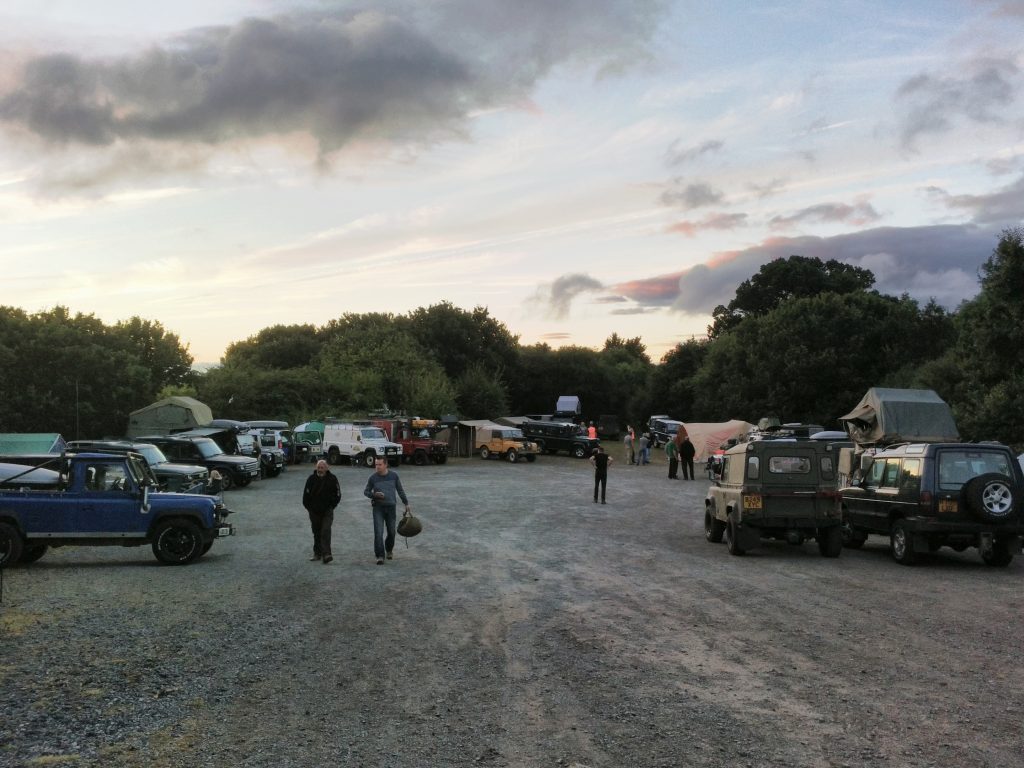 Day 2 was a killer with approximately 13 hours of driving up to Dalmellington in Ayr, Scotland where our site was in a designated dark sky reserve. This promised to be a spectacular location as indeed it was although the ground was sodden and made for a slightly uncomfortable night for some as a few decided to sleep in the vehicles rather than set a tent. Nevertheless spirits remained high and the convoy continued.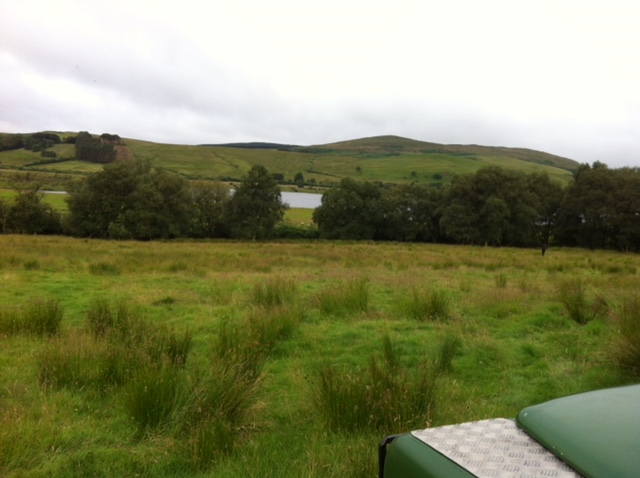 Day 3 went past Loch Lomond and up to Fort William where many stopped at the Commando memorial before continuing along the banks of Loch Ness to Inverness and our next site just outside Tain. This site was kindly donated by a Land rover enthusiast Tom Robb and his family who put on a fantastic event for us with a Venison roast, bouncy castle for the kids and a small challenge course for the brave members to pit there vehicle against the BOG. Tom even had a doubled ended defender which took 4 people to drive, 2 steering (one either end) one with gears and one on brakes. Needless to say this machine was hilarious.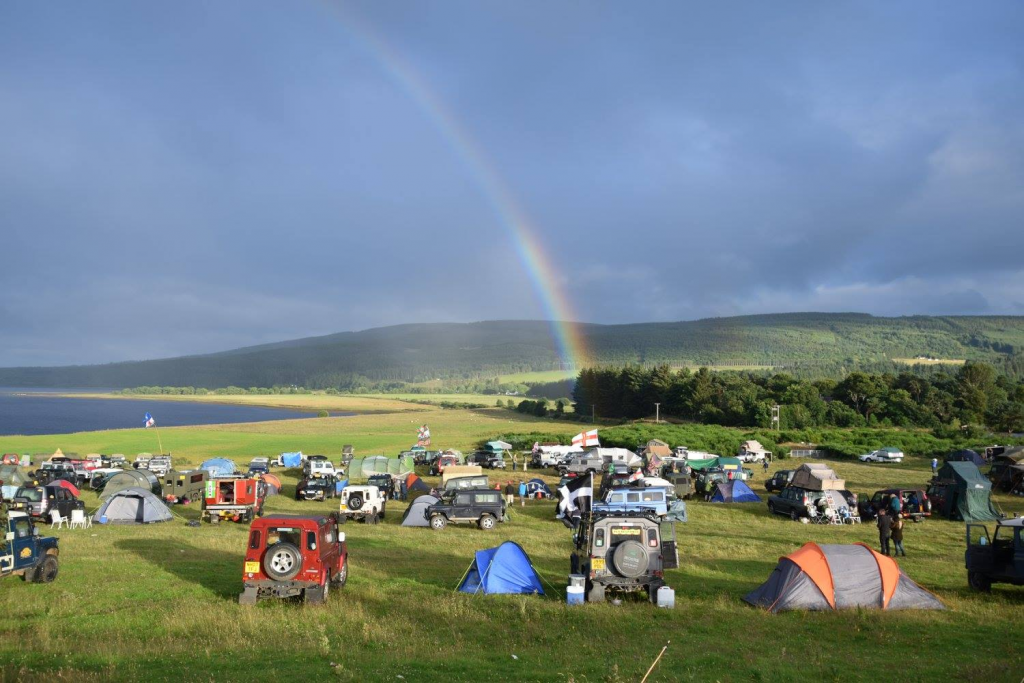 The final day was a short trip approximately 2 hours to John O'Groats and almost every vehicle headed out on mass to convoy all the way into the sign post. At one point the trail of Land rovers stretched 3 miles by our estimation. Thankfully Sunday morning traffic is quiet on the route so we didn't cause too much disruption.
After the obligatory photos people had the choice to disband or return to Tain for a final nights camping.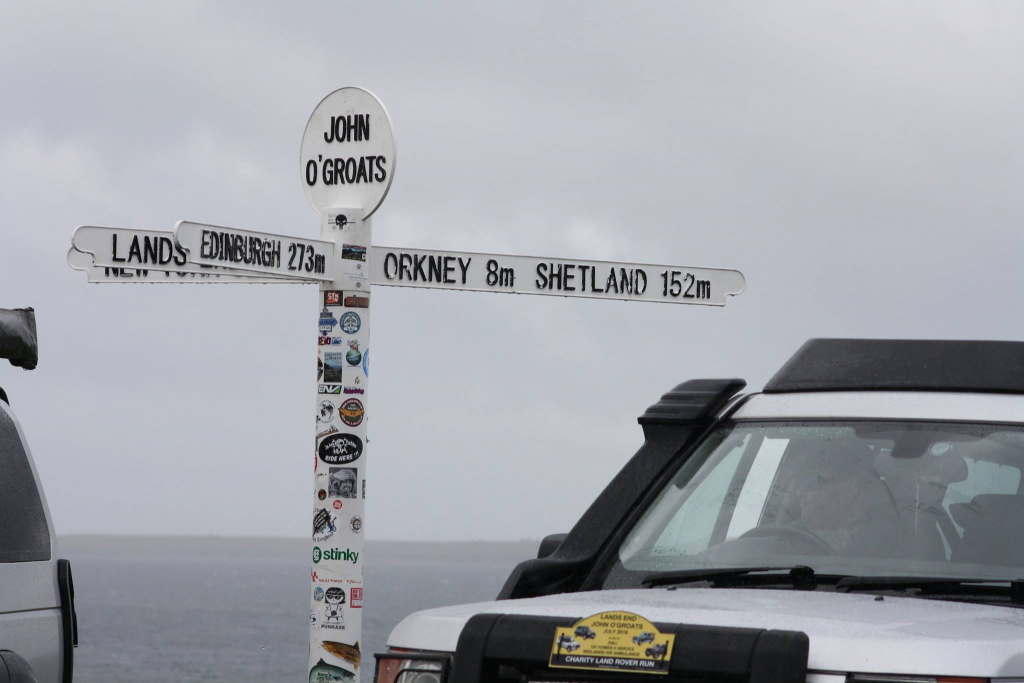 There were a number of breakdowns on the route although members pulled together to ensure that nobody was left behind. Campsites often saw groups gather to tackle repairs such as replacing wheel bearings and half shafts etc. Parts were donated by members to others who were in need regardless of cost or whether they may potentially need it themselves later on. It was truly a humbling experience to be a part of.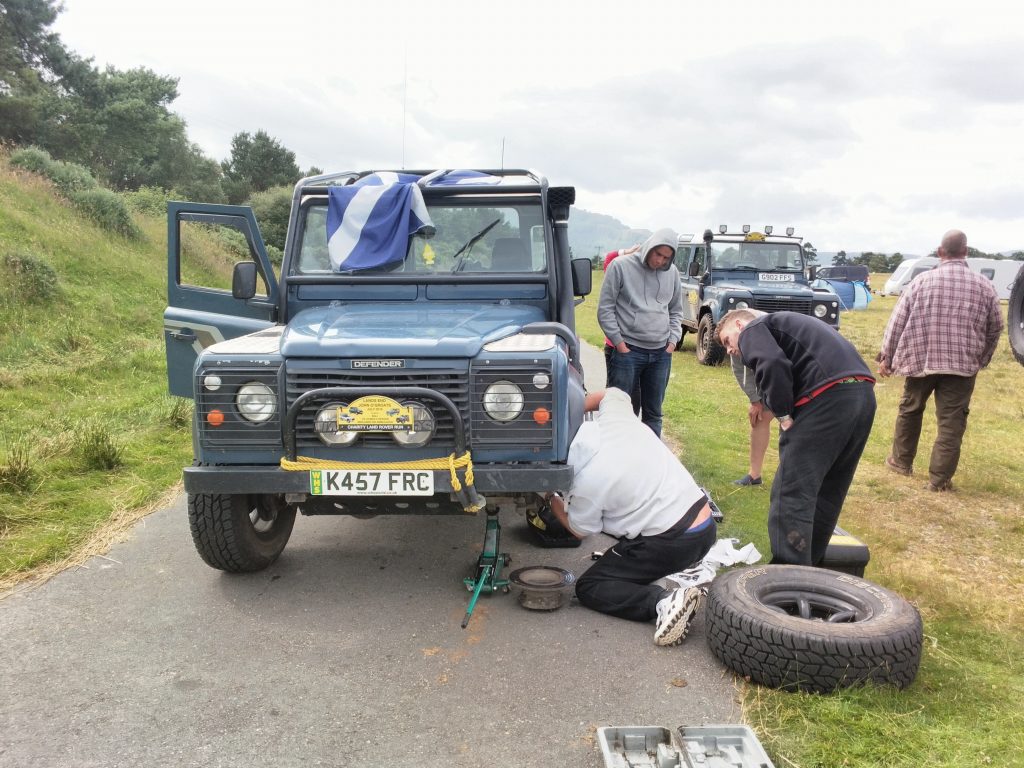 The trip saw a large number of strangers come together and become a family. Such was the feeling of camaraderie that the members were not going to let this be a one off event and hence the Green Oval Convoy Club (GOCC) was born.