The GOCC has had yet another cracking and successful trip in sunny Wales touring the Brecon Beacons and surrounding areas.  
 With approximately 40 vehicles in attendance from a 1956 Series 1 to a 2016 Defender 90 there were all marks on show and not one had major issue. The GOCC has a great spirit and no-one gets left behind, all members get stuck in to assist with repairs and recovery as and when needed.  
 This year we were lucky to be provided with a fantastic waterfront site on the edge of the River Wye just outside the Welsh border in Whitney-on-Wye. The site owner Mr Nick Kerner requested that this years' charity was Blind Veterans UK as it was an organisation close to his heart and had been supported by his family for many years.  
 As usual the tour took place over a long weekend at the end of July to coincide with the start of the school holidays as this is a family event enjoyed by all ages.  
 Day one was approximately 115 miles touring the glorious scenery of the Brecons with plenty of opportunity to stop for photos, refreshments and walking the kids and dogs to keep the peace.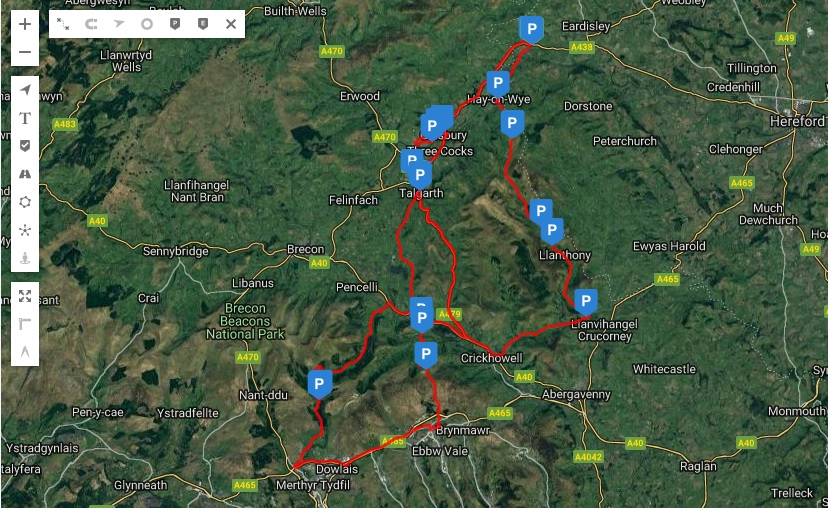 Day two was the longest with approximately 150 miles covered and took in some military roads through the live firing ranges (albeit no live exercises were underway this week), again with some spectacular scenery and quiet open roads to enjoy along the way.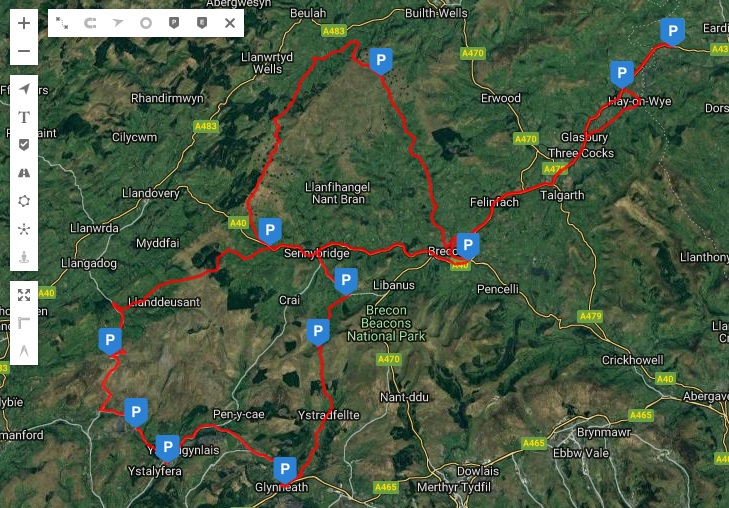 Day three is always a short day, 50 miles, finishing around lunchtime to allow people to travel home from the event ready for Monday normality if they so desire.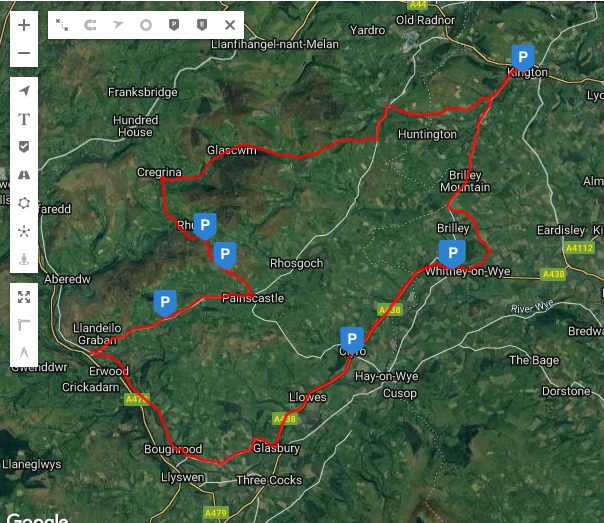 Every evening, once back at the campsite, there was plenty of space for the kids and dogs to play and a food vendor providing fresh meals each evening to save the hassle of cooking and washing up, bringing a little luxury to our camping experience. 
The River Wye was slow and shallow along the banks of the site which made it a great spot for the kids to play and all to cool off after a rather hot day in the Land Rover.  
 At the event we ran a movie night for the kids while the adults attended the AGM and charity auction which included parts generously donated by members and companies such as Britpart.  
 During the AGM it was agreed by all parties that a return of the Lands End to John O'Groats convoy would be planned for 2020