As the Tour of Britain Stage 1 had been such a success it would have been a travesty not to organise a second event. The unthinkable nearly became reality though as the decision was made by the organising team to make the club official. This involved getting members to offer to stand as candidates for the roles of Chairman, Vice Chairman, Secretary & Treasurer. To start offers were slow and the decision was made to shelve the idea for the time being and try again a month or so later. On the second attempt enough volunteers stepped up and an online vote ensued. Finally a committee was formed and work soon begun to organise Stage 2. By this point there were less than 5 months to plan, organise and sell tickets for the event, so numbers were going to be lower than previous trips but this did not dampen the team's enthusiasm.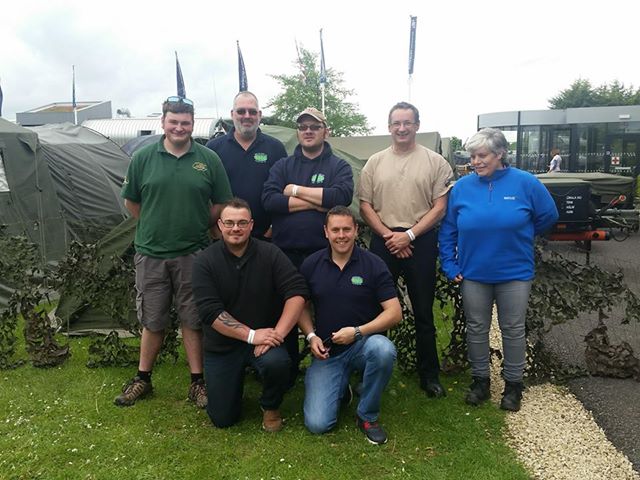 The location was quickly agreed as our Treasurer Kieran Hall found and secured land close to his home in the Lake District. From here on in it was hell for leather to get everything in place.
As we had expected ticket sales were slow to start and we eventually we had 34 sold and we were all set for another fantastic weekend of camping and sightseeing in our beloved Land Rovers.
The weekend started off with some uncharacteristic sunshine and clear skies which was fantastic as it dried up the mine field which was our campsite (farm land was peppered with you know what). Spirits were high and groups for old and new members got together and set off to view the spectacular scenery on offer. Kieran (Treasurer) and Daniel (our current Chairman) had set out two and a half days of routes covering the vast majority of the Lakes to include some stunning roads as well as allowing for ample stops for refreshments, walks and of course photographs.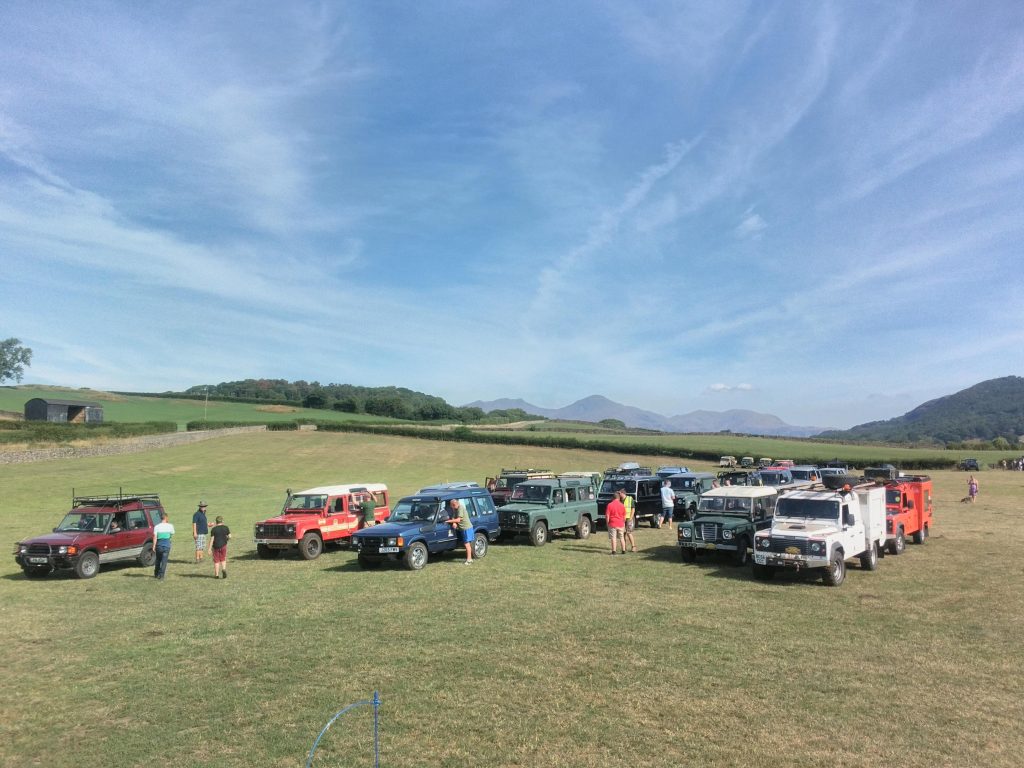 Again we had a marquee at the campsite, food vendor and a licensed bar so once back to camp people could continue to mingle and relax.
Although there were not many children on this event Alison Parsons decided to organise and run a kids club to keep the kids entertained for a couple of hours each evening and even roped her hubby in to make up some activity packs which included puzzles, word search, colouring pens, stickers and much more…. The kids had a great time and it gave the parents a chance to have a little free time to cook or tidy up the tent without interruption so our thanks go out to Alison and all who assisted her.
The second day was back to normal GOCC weather with overcast skies and occasional light showers. This did however make for some dramatic photos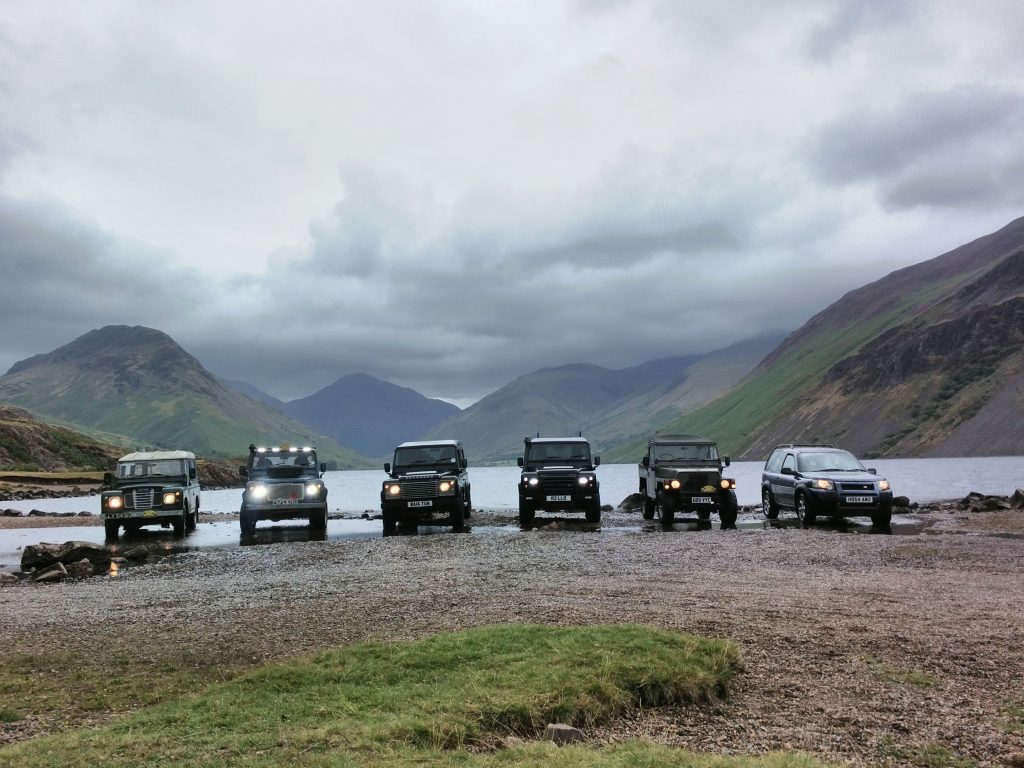 Nevertheless another great day was had by all, even though some had a late start due to having to run out to get a new water pump to repair a D1.
The final day saw the return of the charity auction which as per norm was completed in the open air during heavy rainfall. It is testament to the members that they were prepared to stand out in this horrendous weather and put their hand in the pocket to buy parts, toys, pens etc to assist in raising money for the chosen charity. A total of £145 was raised from the auction.
Once we had completed the auction the final half day trip set off. This saw us tackle some of the most challenging terrain to date, Hardknott Pass. On a dry day this is a beautiful yet very steep and narrow road with breath taking views, yet today it was more of a fast flowing river shrouded in mist and cloud with the occasional clearing. In my opinion this made for a much more memorable day. The groups all made the course albeit with some minor roadside assistance but still all had a great day.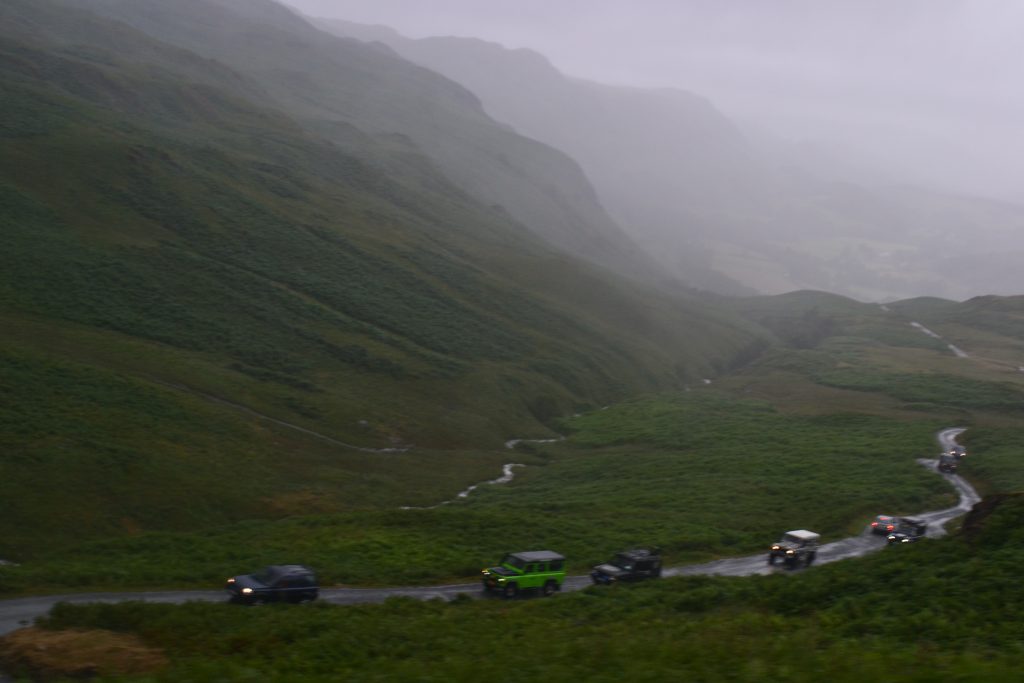 After the Pass the teams split off to head home or onward to continue a holiday touring other parts of our beautiful country.
Once home photographs of the event flooded the Facebook page and the committee decided to print another calendar and a prise of Free Entry to Stage 3 was offered for the best photo.
Get your copy of the GOCC Calendar from the Club Shop
Stage 3 has now been organised and is to be held near Hereford with the tour travelling throughout south and mid wales. Come join the fun and be part of the continuing story.